Company Profile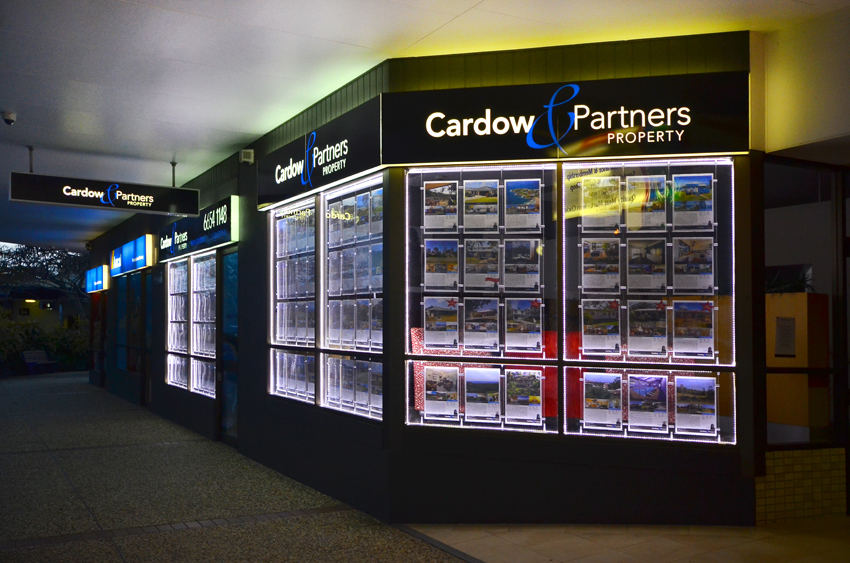 Cardow & Partners Woolgoolga have been proudly servicing the Woolgoolga area since the year 2000. With drive and vision for the future we have the most up to date knowledge of the area. Boasting over 40 years experience in the industry we specialise in property sales, property management and holiday accommodation.
We concentrate on expert project marketing, promotion, investment consultancy, auctions and valuations, as well as the ability to have your finances obtained to approved applicants. Areas that we service are, Moonee Beach, Heritage Park, Avocado Heights, Emerald Heights, Emerald Beach, Sandy Beach, Woolgoolga, Safety Beach, Arrawarra, Mullaway, Corindi Beach, Upper Corindi, Red Rock, Halfway Creek, Lanitza and Kungala.
We have a registered valuer for valuations, sales staff for your real estate property sales and property management staff to fulfil your requirements. We have 3 offices in total - Woolgoolga, Urunga and Bellingen giving your property more exposure.
We are an energetic team and bring a new way of doing business, opening 6 days and available all other times, a systematically run office which is technologically up to date, friendly and helpful staff bring our customers the results and service they deserve and have been missing for a long time. If you have a property, which you would like to have sold, or a property to be managed professionally for permanent or holiday rental, a large project getting under way and you are in need of professional marketing then this is the team for you! We have the buyers for your property and also more buyers and properties coming online daily. Our office is located in a prominent, high traffic area in the heart of Woolgoolga's CBD.
Woolgoolga is approximately 20 minutes drive from bustling Coffs Harbour making Woolgoolga a relaxing lifestyle whilst only being a short drive to a major city. This lovely village style town on the ocean has fantastic beaches that you would need to see to believe, terrific development potential as well as a totally relaxed and comfortable living atmosphere. Features of the area include: Solitary Marine Park, The Indian temple, Elephant display, swimming pool, bush walking, shopping to suit all, clubs, national parks, restaurants, doctors, dentists, chemists, golf, bowls, sailing, tennis, salons, fishing, water skiing, surfing, professional services, white water rafting and kilometres of picturesque unspoiled beaches.
Do yourself a favour, visit the town that is packed with potential, and see for your self just what is waiting for you. You have not seen the best until you have visited Woolgoolga.